Environmental Speak Competition 2016
The school was allowed to enter two pupils into the Environmental Youth Speak 2016 Competition. Holly Bullock and Edith Mitten produced the two most amazing speeches in the competition. We were well and truly proud of the girls. Holly was announced overall winner in the Fermanagh section. She will go in to represent the area in the finals in Newtownabbey on Tuesday 8th March. Thank you to Emma who supported the girls on the day and indeed before it.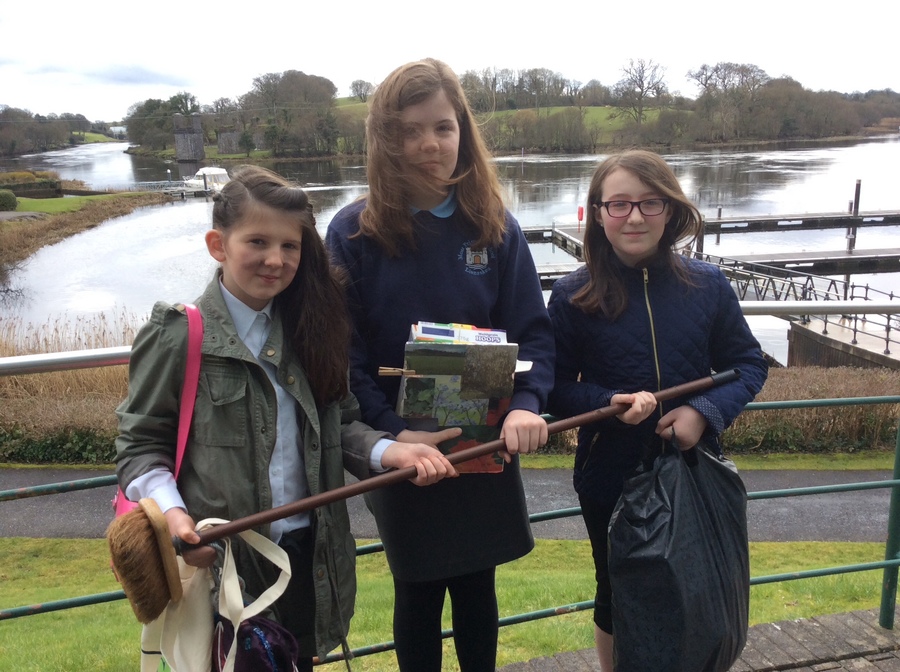 Edith, Emma and Holly at the Ardhowen Theatre for the competition. Thank you Emma for your support to the girls
Presentations by Vice Chairman of Fermanagh and Omagh District Council, Paul Robinson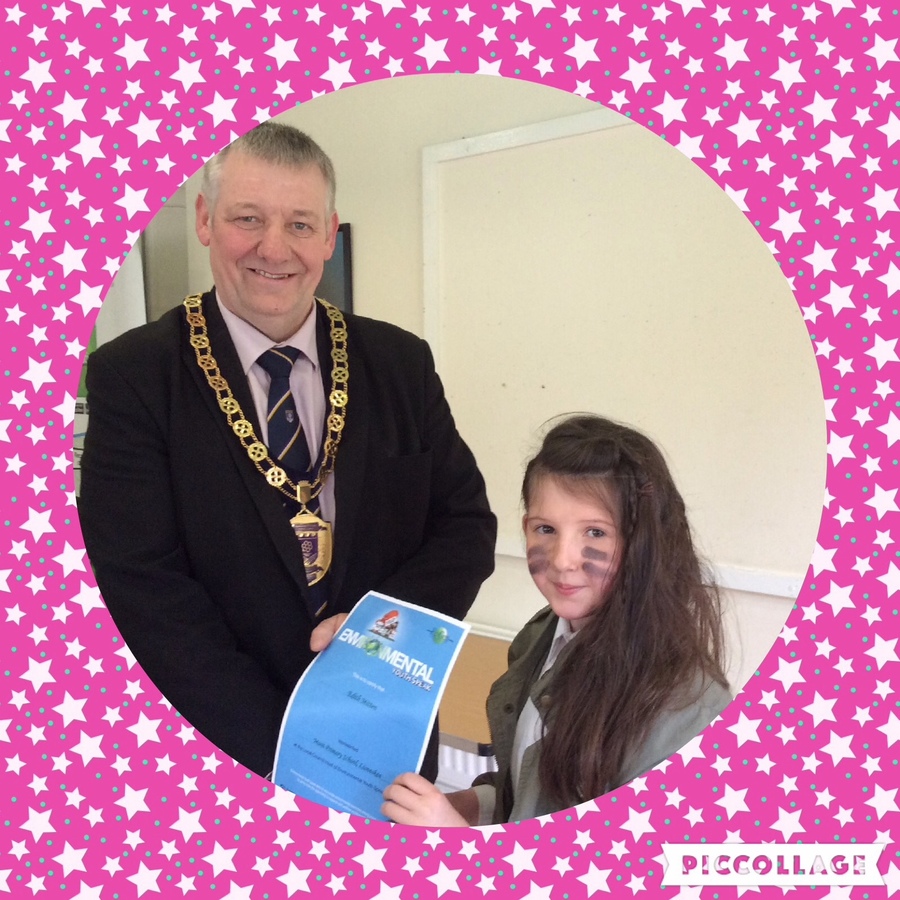 Edith Mitten, who delivered an amazing speech. Well done, Edith!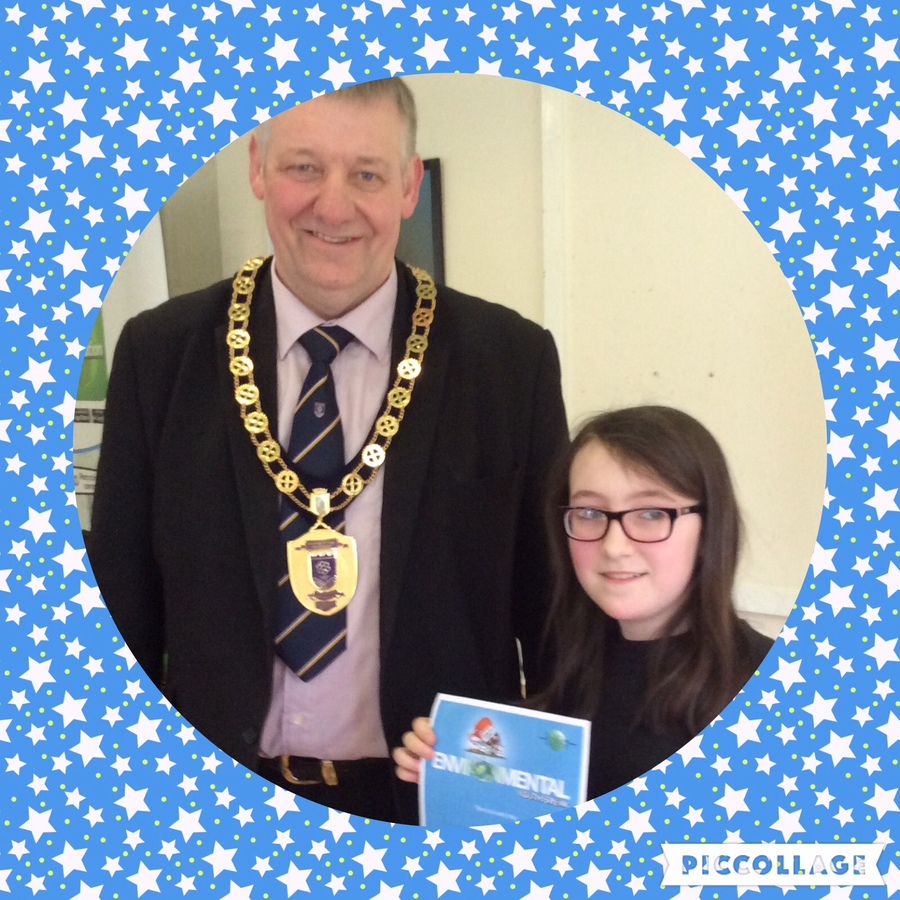 Holly Bullock, winner in the Fermanagh District. Congratulations, Holly!
The Adventures of a Waste Warrior
The 3-5 minute speech in the Junior Section was e'The Adventures of a Waste Warrior'.
The competition encouraged our pupils to research and debate environmental issues. The girls' confidence, articulation and reasoned arguments based on environmental facts was truly outstanding!