In addition, the children are made aware of the opportunities to participate in physical activities in the local and wider community. The school makes excellent use of the local Castle Park Centre in Lisnaskea and its coaches.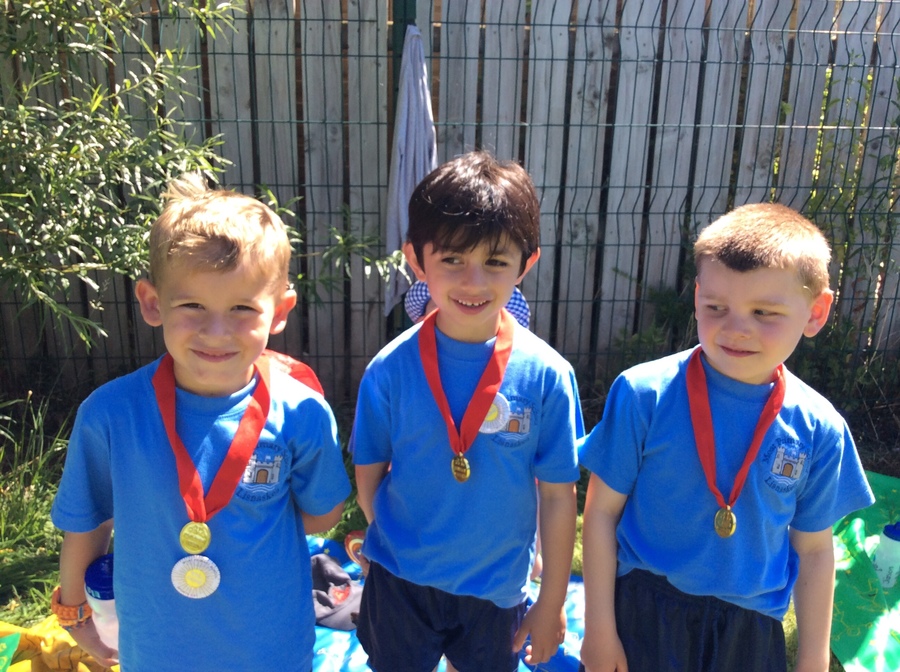 The Physical Education programme develops social skills such as turn taking, sharing, co-operating and negotiating, and values such as trust, fairness and respect for others. The programme allows for the development of thinking skills and personal development. In addition the children develop an understanding of safe practice and the relationship between physical activity and good health in everyday life.
The Physical Education programme in the school provides the opportunity for specific attention to be given to the physical development of the children as well as their health and well-being. All children participate in a broad and balanced programme of Physical Education that enables them to participate and perform competently and confidently in a range of physical activities. These activities include fundamental movement skills, ball skills, gymnastics, games, athletics and dance.
Coaching
The pupils receive rugby coaching from Mullaghmeen Rugby Club and hockey from Enniskillen Hockey Club. Tennis coaching is provided by Matthew McCann, the professional coach at Enniskillen Lawn tennis Club. The pupils receive coaching in various sports; this may be for football, boxing, golf, basketball, netball etc.
Children in Years 1-4 receive a weekly Fundamental Movement lesson, provided by a PE IFA Specialist. The children experience and develop a range of fundamental movement skills that will improve body management, co-ordination, locomotion, control, balance and manipulation. An afterschool club allows pupils develop basic skills further. Children in Key Stage 2 have the opportunity for swimming tuition at the Lakeland Forum, Enniskillen.
School Clubs
The extensive School Clubs Programme offers sports activities for all pupils. These opportunities allow the children to extend and develop skills and interests. There are opportunities to participate in: