ICT
The school established its initial vision for ICT in the school in January 2008. It has regularly reviewed this since, in light of incessant ICT developments. The school firmly believes that ICT can enhance learning in all areas of the curriculum.
The ICT HUB is well equipped with Beebots, Probots and Constructabots, PCs, laptops, visualisers, digital microscopes, cameras, printers, headphones and individual microphones for voice overs.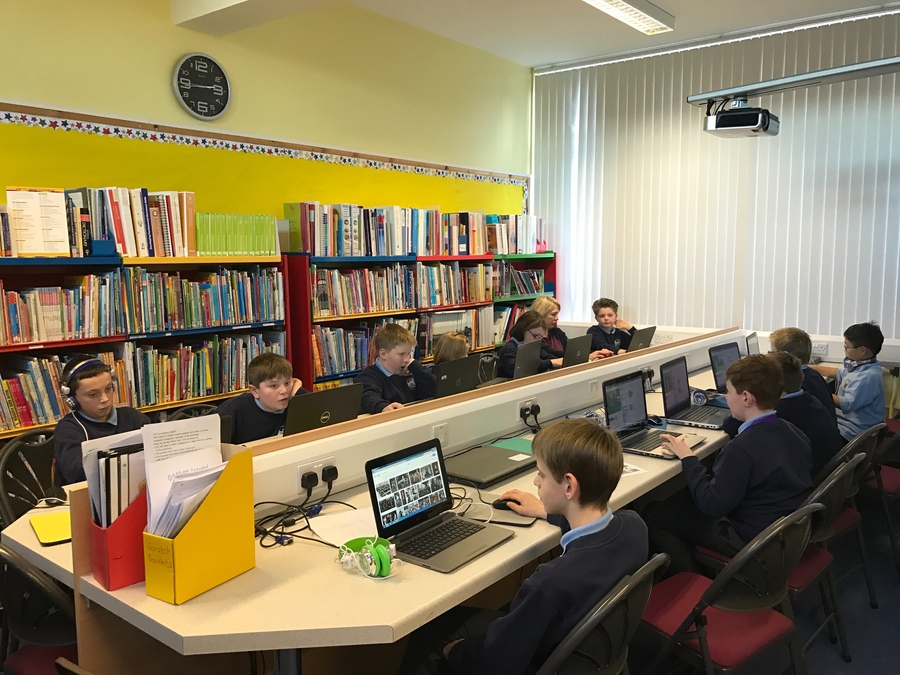 ICT is used right across the curriculum whether to create stories with voice overs and moving images, doing research, producing graphs and databases, using the world wide web, to creative art.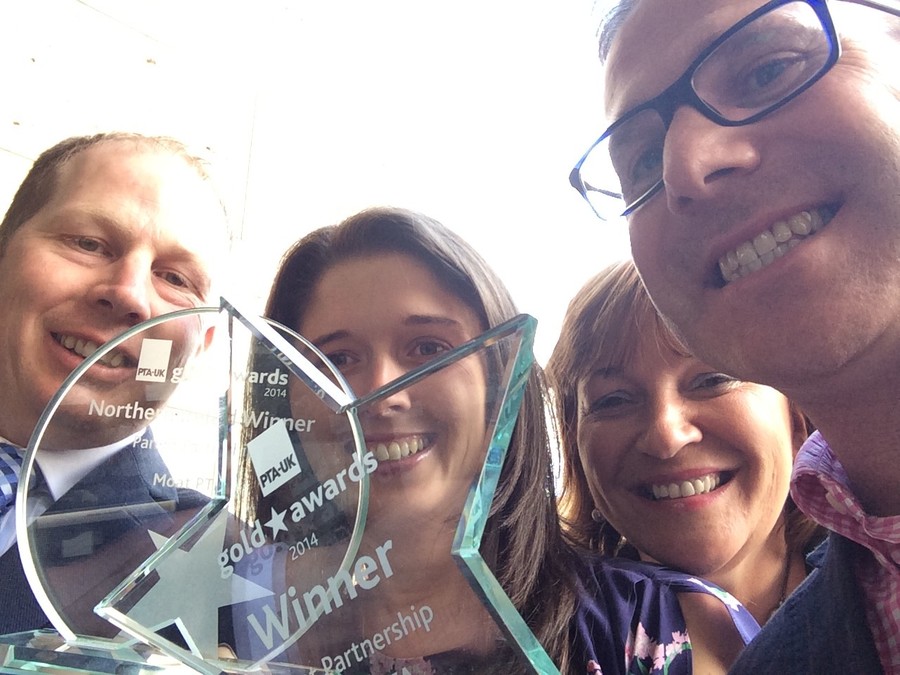 The PTA won a UK award for its work with Parents through iPads.
I-Pads
The PTFA purchased class sets of iPads. The school has apple tvs and ipads sync to the interactive whiteboards. There are currently80 pupil iPads in the Moat. All staff (including classroom assistants and secretary) have an iPad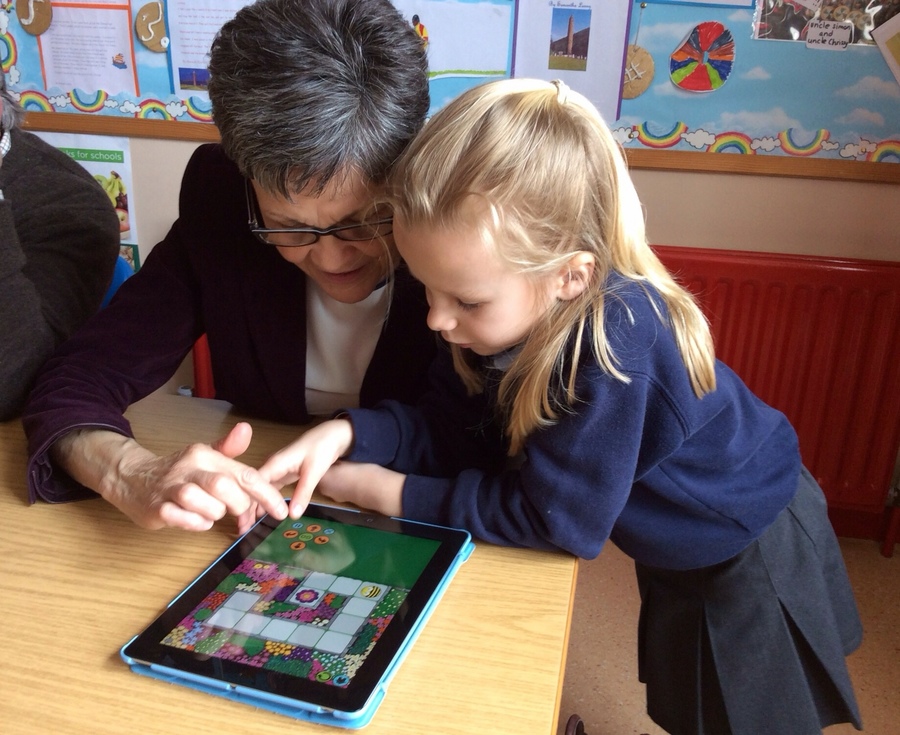 We ran an Intergenerational Ipad Programme.
The school has invested in a number of apple macs and pupils also use these to produce other items such as movies, comic life and interactive stories.
In addition to ICT lessons for pupils in Years 1-7 to teach skills, ICT is used to enhance learning.
ICT Clubs are run by teachers and classroom assistants. The older pupils have been programming with the Go Beserk programme.
A Photographic Club is very popular. As well as shooting their own photography, the children burn their images onto a CD, add enhancing effects, their own music and then print their own covers.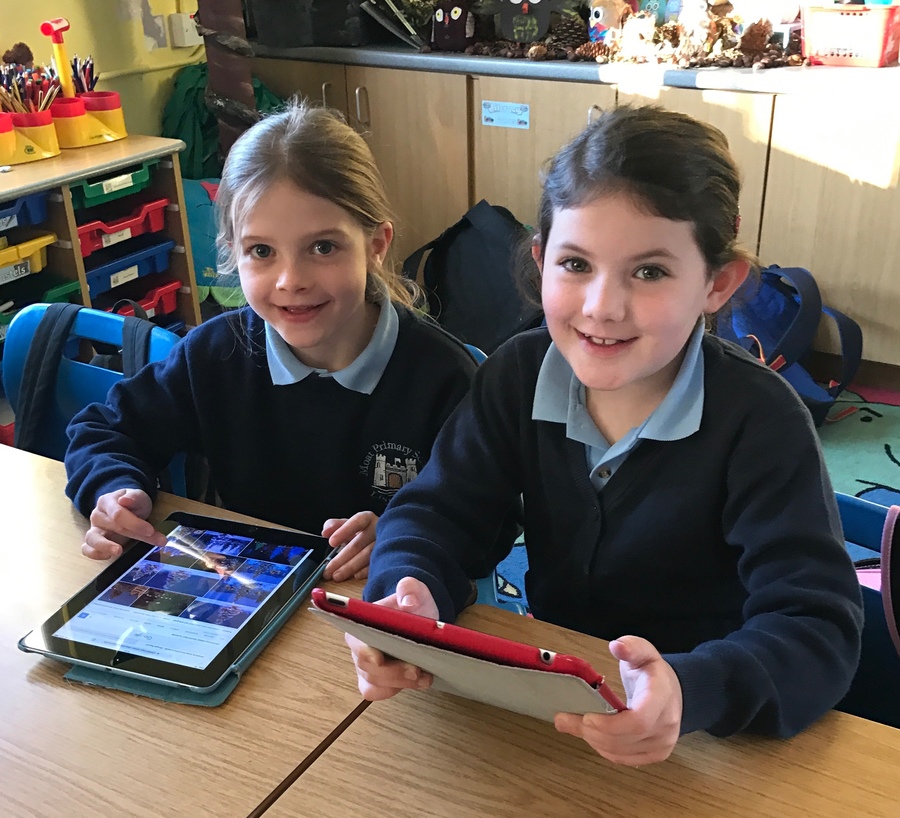 Each class has a number of flip videos, digital cameras, primary visualisers, tuff cams, and digital microscopes. The PTA has recently purchased a number of additional laptops and printers for the school.