The World Around Us
The pupils have opportunities to investigate the world in which they live through themes and topics which emphasise 'Connected learning'.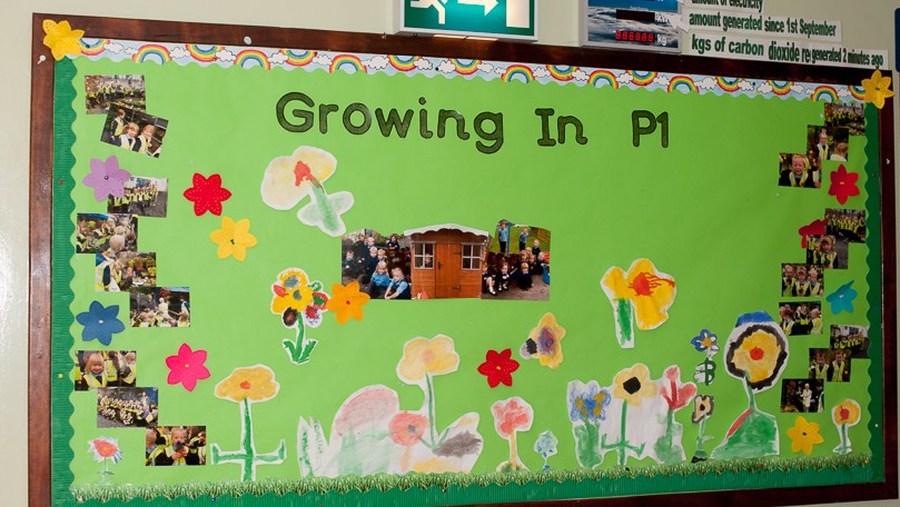 The World Around Us incorporates History, Geography and Science and Technology.
The school is nestled in between two wonderful buildings of great historical and architectural worth- The Lisnaskea Workhouse and Castle Balfour.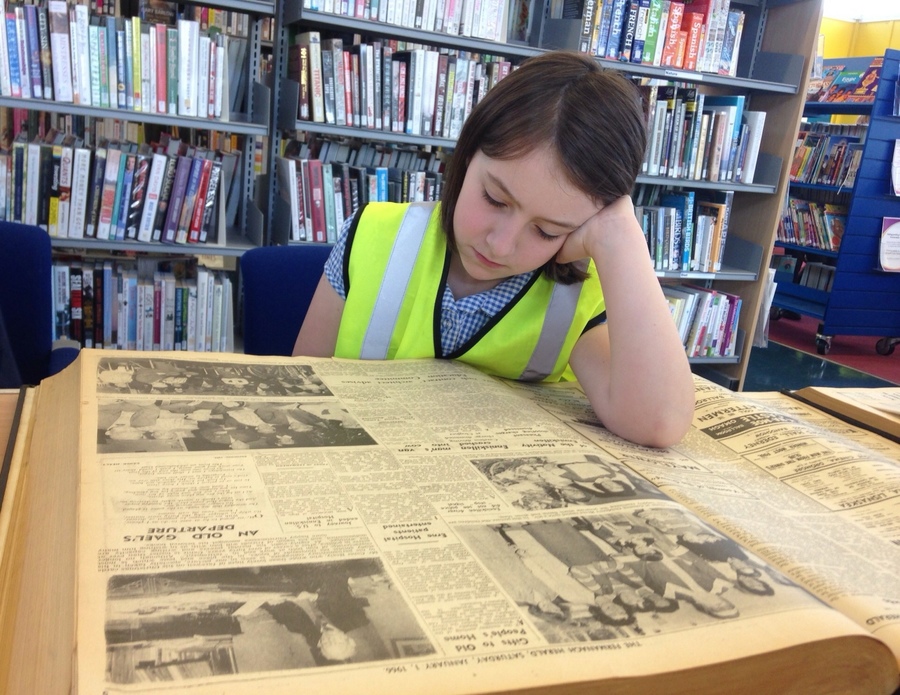 Reading old Impartial Reporters, archived in the library.
The school particpates in various activities in the town including Fair Day when we all dress up and re-enact an old Fair day.
Our P5 and P6 pupils wrote and published a book entitled Lisnaskea 2010 - A Child's Perspective. It was very successful and was available for purchase in the town.
Some topics have a strong historical dimension to them. Examples include the Great Fire of London in Year 3 or World War 2 in Year 4 .
We have developed our school grounds and installed an adventure playground and developed its own eco-garden and adventure playground. It is truly outstanding.
Geographical elements include looking at maps and exploring where we live.
Technology and Design
The school enters various competitions in relation to science and technology. These are strong aspects in our school.
Feeding the ducks at the Round O
Science
Aspects of our class topics can include a good degree of Science.
Pupils explore the world around them and our school grounds are rich in discovery.
The natural curiosity of the children is valued, fostered and extended.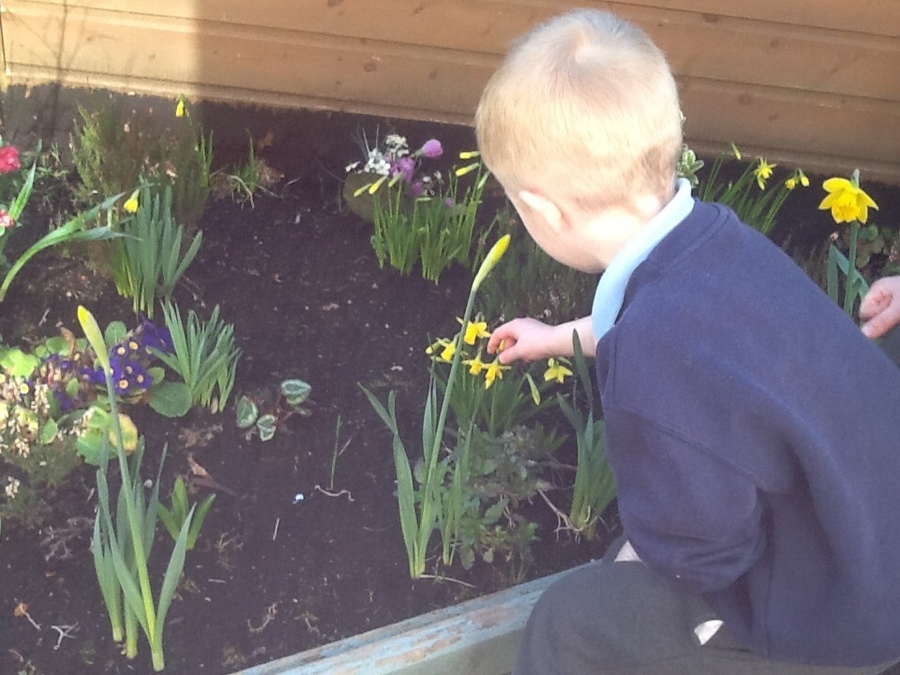 Our World Around Us curriculum topics focus on developing children's interests in their world through a questioning and research based approach.
The children have the opportunity to use their senses in order to develop their powers of observation, their ability to sort and classify, explore, predict, experiment, compare, plan, carry out and review their work.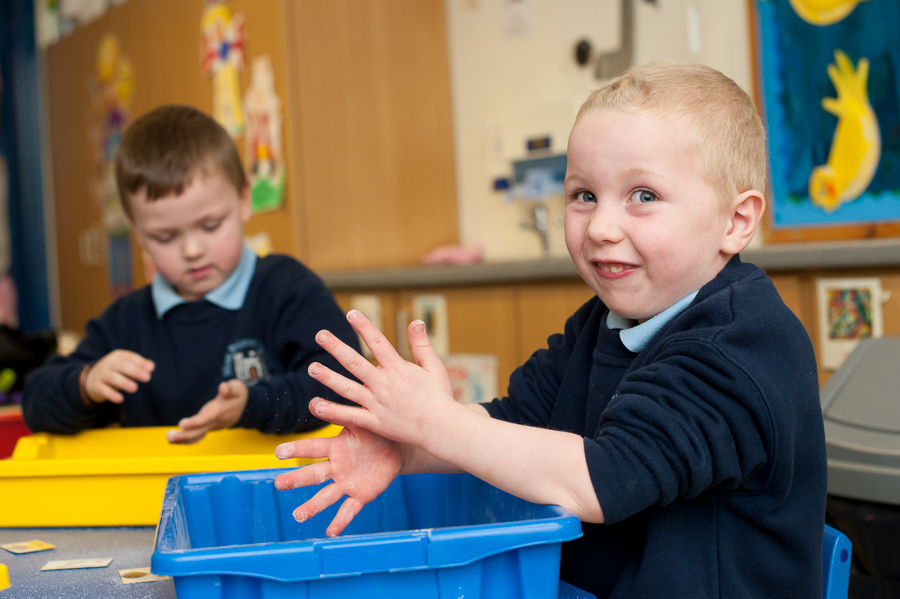 The children explore and find age appropriate answers to some of the profound questions about themselves and the nature of the world around them from the perspectives of geography, history and science and technology.